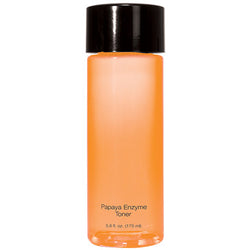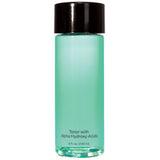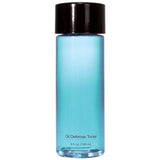 Our toners refresh, refine and invigorate skin. Non-drying, alcohol-free and imbued with skin-nourishing ingredients, they sweep away impurities and leave complexions feeling fresh and scrupulously clean.
Papaya Enzyme Toner
Alcohol-free toner with Papaya Extract. Cleanses, freshens and stimulates skin. Helps remove dull surface cells, resulting in a softer, smoother, more hydrated complexion.
Toner with Alpha Hydroxy Acids
Non-drying, alcohol-free daily tone. Exfoliates, clarifies and refines, leaving skin clean, refreshed and revitalized.
Hydrating Toner
Alcohol-free freshener. Hydrates and nourishes dry skin, as it gently tones and refines. Softens and conditions skin, as it sweeps away makeup and impurities.
Oil Defense Toner
Invigorating toner sweeps away excess oil and helps decongest clogged pores. Clarifies skin and helps refine the appearance of pores for a smoother, more uniform texture and appearance.