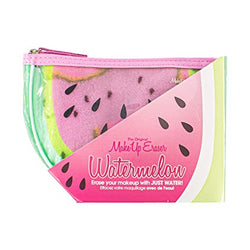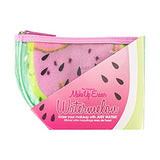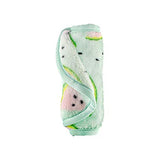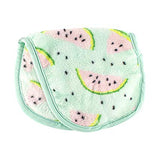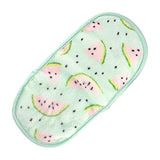 MakeUp Eraser Watermelon Print
DESCRIPTION
#1 reusable makeup removal system in the world. Erase all your makeup with The Original Makeup Eraser and water! Erases waterproof mascara, eyeliner and foundation. The Makeup Eraser is also reusable, machine washable and will last you 3-5 years. Trusted by beauty blogger and vloggers around the world! Look at this first ever Makeup Eraser watermelon print + FREE watermelon bag!
BENEFITS
No chemicals - dermatologist recommended. Reusable, antibacterial, machine washable (lasts 3-5 years/1,000 washes).
SUGGESTED USE
Thoroughly soak in warm water & remove makeup in circular motions. Rinse & hang dry. Machine wash about 1x a week.