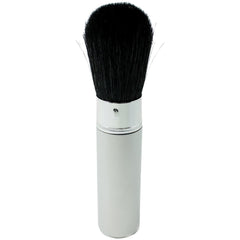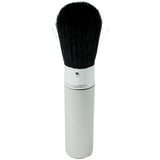 Borghese Retractable Face Brush
If you're looking for a face brush which will do a great job of evenly applying your favorite blush or bronzer, you should absolutely consider the Borghese Retractable Face Brush. This brush's brisltes are incredibly soft and fan our perfectly which allows for the perfect powder-applying experience.
Unlike other makeup brushes, it is very lightweight (1 ounce) and features a convenient retractable mechanism which not only keeps the brush dirt free (if you tend to keep it loose in your purse), but also makes it incredibly portable and convenient to carry.