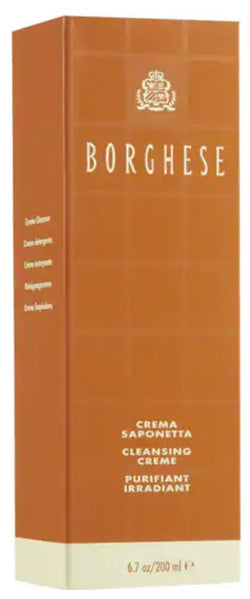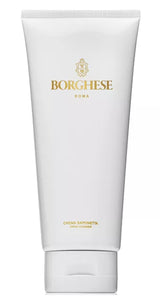 Borghese Crema Sapponetta Cleanser, 6.7 fl. oz.
DESCRIPTION
---
This gentle, water-activated lathering cleanser quickly dissolves surface debris and brings skin to a balanced state. Skin is left feeling healthy, refreshed and renewed.Borghese Saponette Clarifing Cleansing Cream is a gentle, water-activated lather that sweeps away impurities with finesse. Chamomile, rosewood, geranium and cypress work to tone and reduce inflammation while preserving healthy hydration for a clean, comfortable finish.
---
SUGGESTED USE
---
Use morning and night. Gently massage over face and throat. Towel off, or rinse with water.